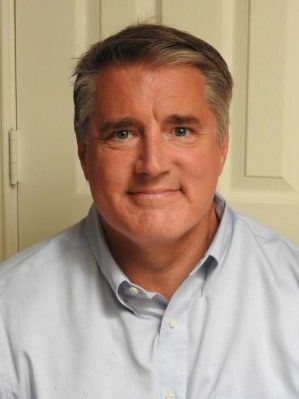 CAREER OVERVIEW
Matt Burke has 30 years of experience as an Oracle DBA and developer and has been an Oracle Applications DBA working with the Oracle E-Business Suite (EBS), formerly known as the Oracle Applications, for 24 of those years. Matt has implemented, upgraded, maintained, and tuned many Oracle EBS, Data Guard, and Oracle Enterprise Manager (OEM) Cloud Control environments on Linux, Solaris, HP-UX, and Windows using single-instance and RAC architectures. He has also placed numerous Oracle EBS environments under OEM Cloud Control management using the the OEM Application Management Suite for Oracle EBS.
Matt's higher education has spanned from IT to management to psychology, having received bachelors degrees in psychology and computer science, an M.S. degree in Computer Science, an M.B.A. in General Management, and training in the Software Project Management Program at NASA's Goddard Space Flight Center. This varied education and training informs Matt's consulting, enabling him to leverage his considerable technical and project management skills to work effectively with customer IT, managerial and executive staff.
PUBLICATIONS
books
Oracle Enterprise Manager 12c Cloud Control Deep Dive
Authors, Michael New, Edward Whalen, Matthew Burke
Published by Oracle Press, McGraw-Hill Professional, 2013
Achieve peak database efficiency and derive unprecedented value from your corporate assets by implementing an end-to-end cloud computing solution. Oracle Enterprise Manager Cloud Control 12c Deep Dive thoroughly explains best practices for deployment, administration, and monitoring. Learn how to install Oracle Enterprise Manager Cloud Control 12c, use Agents, apply system-wide patches, perform real-time diagnostics, and discover, monitor, and administer hosts, databases, and middleware. Security and select plug-ins are also fully covered in this Oracle Press guide.
Install and configure Oracle Enterprise Manager Cloud Control 12c.
Deploy Management Agents in one of six available ways.
Handle security with Cloud Control administrators, roles, and credentials.
Track performance with SQL monitoring and Active Session History (ASH) analytics.
Dynamically provision middleware and enterprise applications.
Manage and monitor hosts, virtual machines, and server pools.
WHITE PAPERS
"Special Edition: Using Oracle 8/8i," W. Page, D. Austin, W. Baird, M. Burke, et.  al., 1999, QUE – Macmillan Computer Publishing.  Indianapolis, IN.
"Oracle Backup & Recovery and High Availability Recommendations for Database Monitoring Sites," Matthew J. Burke, 1998.  Database Consultants, Inc.
"GRO-COMPTEL Software Quality Assurance Program,"  Matthew J. Burke, 1991, Space Science Center, University of New Hampshire/NASA.
"A Data Warehouse in the Manufacturing Environment," Matthew J. Burke & J. Dennis Freeman, 1997.  Oracle Developer's Tools Users Group (ODTUG), 1998 Spring Proceedings.