Michael New
Founder, Sr. Oracle Applications DBA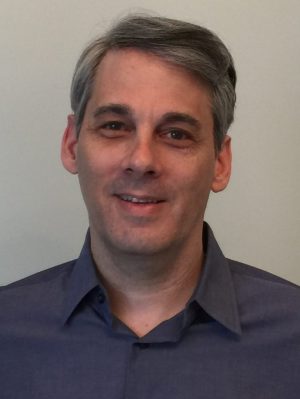 CAREER OVERVIEW
Michael New, founder of Arc DBA Consulting, is an Oracle Certified Professional (OCP) DBA and senior information systems architect with 25 years of experience in the software industry. After receiving his B.S. from M.I.T. in Aeronautics and Astronautics, he was employed as a software engineer for six years, principally on the GPS satellite program at Rockwell Corporation. He then made the leap from engineering to IT, and for the past 20 years has worked as an Oracle Applications DBA.
Michael began his DBA career as a full-time Oracle Apps DBA for a financial services company, moved into consulting with an Oracle preferred partner, then served as a Technical Manager for Oracle Consulting before founding Arc DBA Consulting. Michael has implemented many core Oracle products for clients, in conjunction with and independent of E-Business Suite (EBS), Hyperion Enterprise Performance Management (EPM), and Oracle Business Intelligence (OBI). Core products include RAC, Data Guard, RMAN, Fusion Middleware, and Oracle Enterprise Manager (OEM), in which he is a recognized authority.
Michael lives in New York City with his wife and two daughters.
PUBLICATIONS
Oracle Enterprise Manager 12c Cloud Control Deep Dive
Authors, Michael New, Edward Whalen, Matthew Burke
Published by Oracle Press, McGraw-Hill Professional, 2013
Achieve peak database efficiency and derive unprecedented value from your corporate assets by implementing an end-to-end cloud computing solution. Oracle Enterprise Manager Cloud Control 12c Deep Dive thoroughly explains best practices for deployment, administration, and monitoring. Learn how to install Oracle Enterprise Manager Cloud Control 12c, use Agents, apply system-wide patches, perform real-time diagnostics, and discover, monitor, and administer hosts, databases, and middleware. Security and select plug-ins are also fully covered in this Oracle Press guide.
Install and configure Oracle Enterprise Manager Cloud Control 12c.
Deploy Management Agents in one of six available ways.
Handle security with Cloud Control administrators, roles, and credentials.
Track performance with SQL monitoring and Active Session History (ASH) analytics.
Dynamically provision middleware and enterprise applications.
Manage and monitor hosts, virtual machines, and server pools.
Oracle Enterprise Manager 10g Grid Control Implementation Guide
Author: Michael New
Publisher: Oracle Press, McGraw-Hill Professional, 2009
Build a robust grid computing infrastructure with guidance from an Oracle expert who developed and taught the Grid Control Deep Dive class at Oracle Consulting Services. Featuring real-world examples and best practices, Oracle Enterprise Manager 10g Grid Control Implementation Guide explains how to reliably and cost-effectively deploy a dynamic Grid Control environment. Learn how to lay the preinstallation groundwork, configure targets for monitoring, create services, implement security, and fine-tune performance. You'll also get full coverage of backup and recovery strategies and high-availability techniques.
Prepare infrastructure hosts for Grid Control rollout.
Install the Oracle management repository, service, and agents.
Select the Grid Control installation options that fit your needs.
Discover and manage host, database, and application server targets.
Set target metrics and policies according to best practices.
Optimize performance and availability of your Grid Control framework.
Secure the Grid Control framework to protect data transmitted between components.