Sam Alapati, Ph.D.
Oracle Database Architect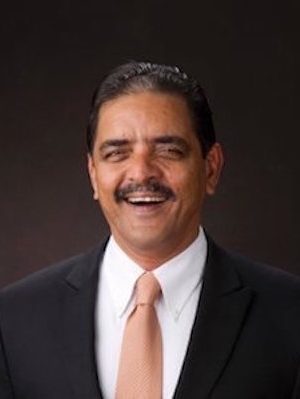 CAREER OVERVIEW
Sam Alapati is an Oracle Database, Oracle Exadata, Oracle WebLogic Server, Oracle security, UNIX System Administration, and Hadoop expert with over 20 years of experience managing enterprise systems as a senior Oracle DBA and architect. In 2011, Sam received the prestigious Oracle ACE recognition from Oracle Corporation for significant technological contributions to Oracle database technologies. Sam also holds the following IT certifications and educational degrees:
Oracle Certified Professional (OCP) Oracle Database 12c Administrator
Certified UNIX HP-UX System Administrator
Certified Oracle 11i Applications (E-Business Suite) Database Administrator
Certified Information Systems Auditor (CISA)
Ph.D., M.A., and B.A. in Economics
Sam has architected, implemented, managed and optimized Oracle high availability and disaster recovery solutions utilizing Oracle RAC, Exadata, Data Guard, and GoldenGate, and has expertise in the administration and tuning of Oracle WebLogic Server 11g and 12c. Before joining Arc DBA Consulting, Sam served as a senior Oracle DBA and team lead for major organizations such as Oracle Corporation, Boy Scouts of America, NBC and AT&T. He has a successful record of accomplishment in solving numerous complex performance issues, has managed large and small DBA teams, and has mentored many DBAs over the years.
publicationS
Sam is the author or co-author of 19 best-selling books, including six published by Oracle Press/McGraw-Hill, on the following Oracle technologies:
Linux Administration
Hadoop 2 Administration
Oracle WebLogic Server (WLS) 11g and 12c
Oracle Application Server (OAS) 10g
Java
Oracle Database 9i, 10g, 11g and 12c, on topics including:

Database administration
Performance tuning and indexing
Recovery Manager (RMAN)
New features for DBAs and developers
Oracle Certified Professional (OCP) exam guides
Here are links to all his books, for those who are interested. Just keep scrolling down…